Jill Evans-Kavaldjian
SHOP BY APPOINTMENT
Potter Amy Manson will be joining Jill again this year at Garden Corner Studios, 38615 Morrisonville Road, Lovettsville, VA 20180.
Sunday, November 15th, 11am to 5pm
Sunday, November 22nd, 11am to 5pm
Saturday, November 28th (Small Business Saturday), 11am to 5pm
HOLIDAY SALE AT CLAY & METAL
Enjoy Jill's work and that of CHAT Artists Kaarin Nelson, Teresa Jardines, Bryan Mattraw, Karen Helble, and Amy Manson during a Holiday Sale at The Clay and Metal Loft, 27 Fairfax Street SE, Leesburg, VA 20175.
Friday, December 4th, 11am to 5pm
Saturday, December 5th, 11am to 5pm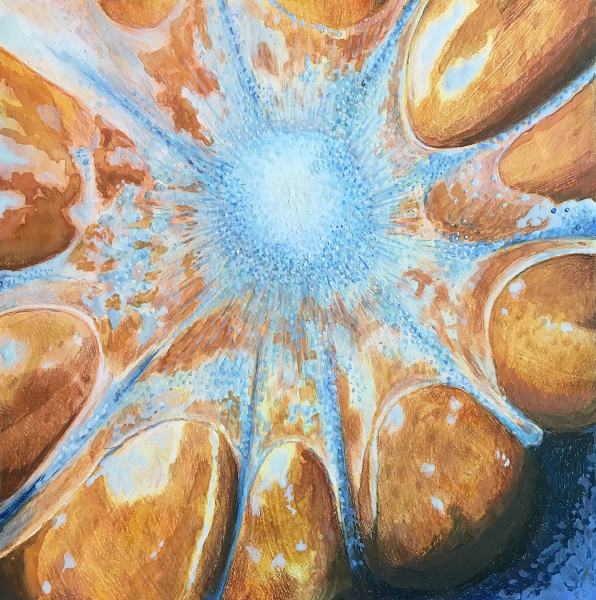 Iced Pumpkin, mixed media on panel
A painter, printmaker, instructor and designer in Morrisonville Virginia, Jill creates bold block prints as well as oil paintings and mixed media work.Her relief prints are boldly graphic with a sense of wry humor. Her paintings and mixed media works have a much different tone, and are meant to celebrate the ordinary moments of great beauty in our lives.