Susan Trask
Earth Wind and Fleece, 13833 Berlin Turnpike, Lovettsville, VA 20180 (Directions)
OPEN HOUSE
Visit Earth Wind and Fleece, 13833 Berlin Turnpike, Lovettsville, VA 20180, for a preview of the works of Susan Trask and other guest artists.
Saturday, November 28th (Small Business Saturday), 11am to 5pm
Saturday, December 12th, 11am to 5pm
You can also email Susan to make an appointment to shop privately on an alternate day.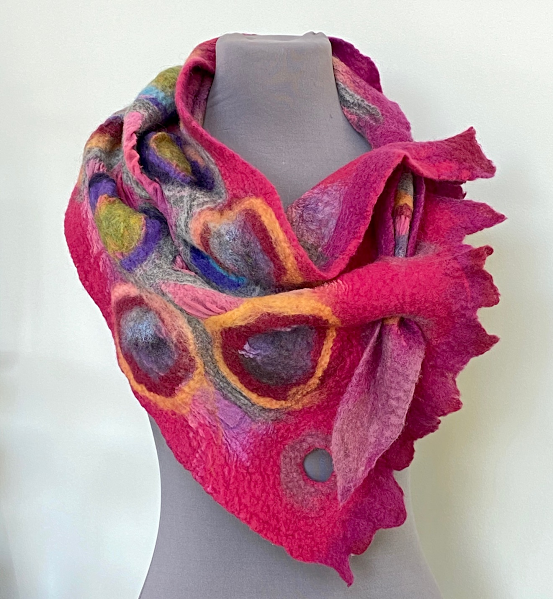 Fuchsia Circles, felted scarf
Susan Trask raises alpacas and hand-dyes their fiber and yarn to create felted scarves, pendants, covered journals and more. Susan says "Felting is a magical tactile experience that provides me with endless opportunities to satisfy my creative spirit." Beyond felting, she dyes silk and rayon to create one of a kind scarves and uses acrylic paint pouring and other techniques to create wall art.