Karen Helble
HOLIDAY SALE AT CLAY & METAL
Enjoy Karen's work and that of CHAT Artists Kaarin Nelson, Teresa Jardines, Bryan Mattraw, Jill Evans-Kavaldjian, and Amy Manson during a Holiday Sale at The Clay and Metal Loft, 27 Fairfax Street SE, Leesburg, VA 20175.
Friday, December 4th, 11am to 5pm
Saturday, December 5th, 11am to 5pm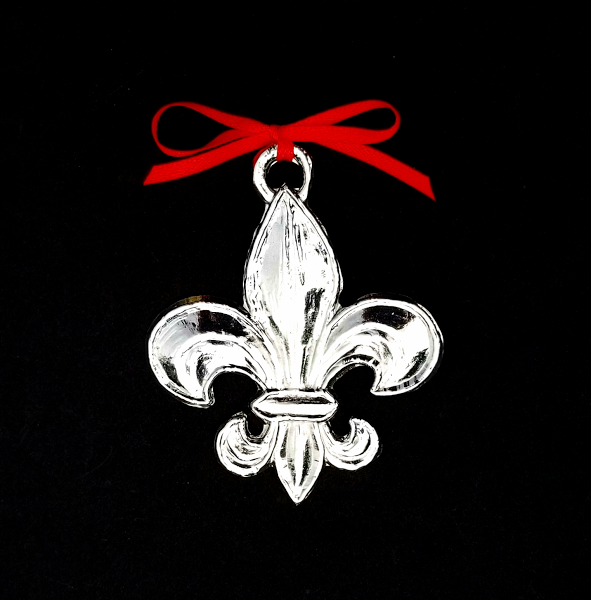 Fleur de Lis Ornament, cast pewter
Plain and simple... working with her hands makes Karen happy. She especially enjoys carving molds for her pewter castings and weaving. She has been creating pewter pieces for 40 years with her husband and weaving baskets for 30 years.
This year, Karen retired from the school system to work full time on her art and is loving every minute of it! This pandemic stay-at-home situation has allowed her even more time to regroup and organize her design ideas... and her work area. She says, "I am busting at the seams with new ideas and renewed energy!"