Bryan Mattraw
Taylorstown Pottery, 12910 Booth Road, Lovettsville, Virginia 20180 (Directions)
OPEN WEEKENDS
Bryan invites visitors to his outdoor kiln and studio at Taylorstown Pottery, 12910 Booth Road, Lovettsville, VA 20180, open most Saturdays and Sundays in November.
November 7th & 8th, 11am to 5pm
November 14th & 15th, 11am to 5pm
November 21st & 22nd, 11am to 5pm
HOLIDAY SALE AT CLAY & METAL
Enjoy Bryan's work and that of CHAT Artists Kaarin Nelson, Teresa Jardines, Amy Manson, Karen Helble, and Jill Evans-Kavaldjian during a Holiday Sale at The Clay and Metal Loft, 27 Fairfax Street SE, Leesburg, VA 20175.
Friday, December 4th, 11am to 5pm
Saturday, December 5th, 11am to 5pm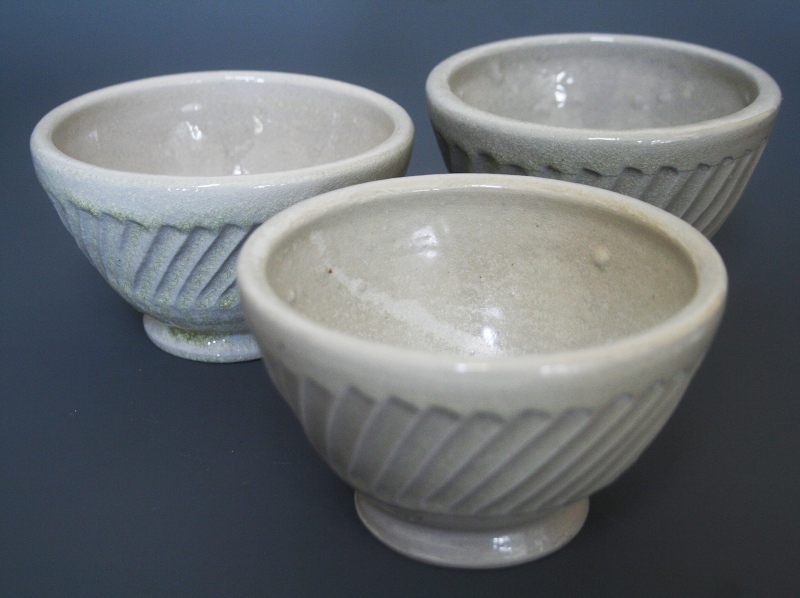 Small Bowls, ceramic
Bryan Mattraw began teaching art in Loudoun County in 1994. In 1997, he retired from teaching to further his education in ceramics. He moved to Boston to work in an area studio and then on to Vermont for an apprenticeship on wood firing techniques. He returned to Loudoun County and resumed his teaching career in 2001.
"I planned to become a painter as well as an art teacher but a course in pottery changed all that. I was immediately hooked on ceramics and began making pots while I pursued my degree. Pottery combines the abstraction of form, with the purity of purpose and a connection to science. I have been engaged in teaching and pot-making ever since. I make pots which are intended for the hand and home, which I hope will be beautiful to the eye and the soul of the be-holder."