Debbie Williamson
Butterfly Bend Studio, 40625 Tankerville Road, Lovettsville, Virginia 20180 (Directions)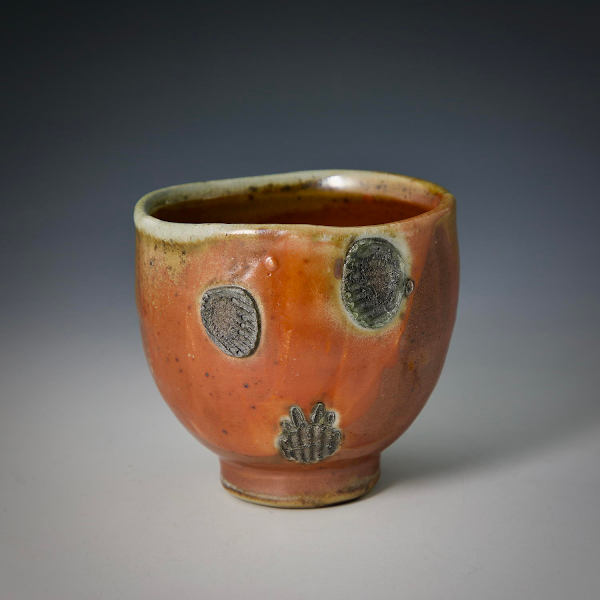 Tea Bowl, ceramic
Debbie Williamson makes pots. She uses dust, water, air and fuel to form and fire clay pots. The most important part of the process is time and timing. Just seconds after a form is thrown, it changes. And it continues to change.
Debbie says, "One of my teachers reminded me that everything is connected, and everything changes. 'Pay Attention,' he said. I would like to influence how you relate to time and timing through an awareness of interaction. Even with something so familiar and common as a cup. I think when we are fully — perhaps even painfully — aware of the moment (here, right now) we are motivated to experience the joy of anticipation.
I am delighted that pottery is the reason my path has crossed with yours."