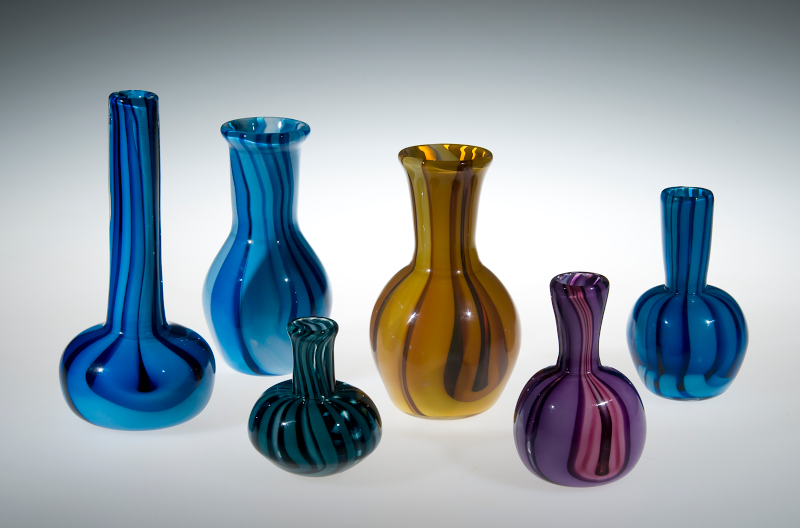 Bruce Ferguson
Blown Glass
Bruce started blowing glass more than 20 years ago and it quickly became a hobby/passion that continues to fascinate, frustrate, and reward him. Undertaking such a complex craft while working full time just about guarantees a slower path than normal in terms of skill development. It also rewards with the opportunity to develop the skills he chooses and create work without concern for whether or not there will be demand for it.
Bruce says, "I make pieces because I want to. Sometimes I make a lot of an item simply for the challenge and to improve my skill set (he has way more pumpkins and ornaments than in the photos)."
"At other times I'll make one of a kind pieces just to see if I can do it. Another source of joy has been teaching glassblowing for 20 years. To see the "ah-ha" moment expressed on a students face as they understand and execute a skill is particularly rewarding. I retired six years ago after a career as an air traffic controller. I've got more glass to make and my favorite piece is the next one on the end of my blowpipe."